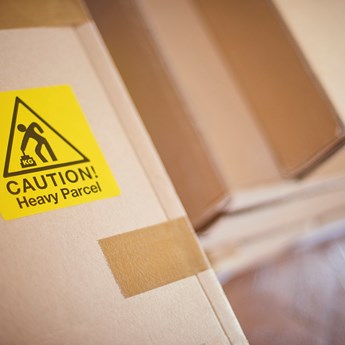 James D's story
I was told my case could be difficult to prove but it was still taken on and won.
James'* employer was forced to pay compensation of £20,000 after he sustained a back injury at work.
The Unite member was made to carry heavy objects up a flight of stairs at work, as the elevator provided was out of order. He suffered a prolapsed disc as a result of his employer's failure to provide suitable equipment.
James, through Unite Legal Services, was contacted by a specialist personal injury solicitor to discuss his case. It appeared to the solicitor that the case was close to the time limit as to when a claim can be made, and therefore court proceedings were raised in order to protect his position.
The defenders failed to enter an appearance in the court action several months after the accident. Therefore, a decree was sought and awarded by the court in the sum of £20,000 compensation.
This compensation represents payment for James' pain and suffering, loss of earnings and services. The defender attempted to dispute that this payment should be due, however, the solicitor appointed by Unite Legal Services was able to successfully persuade the court that it would be unfair for James to have to wait any longer for resolution of his case.
As this case was funded by Unite Legal Services, James retained 100% of his compensation.
"Thanks to Unite Legal Services for helping me through the compensation claim process. I was told my case could be difficult to prove but it was still taken on and won."
*Names may have been changed to protect the identity of our member
---
Read the latest news relating to: Accidents at work or away from work
More news