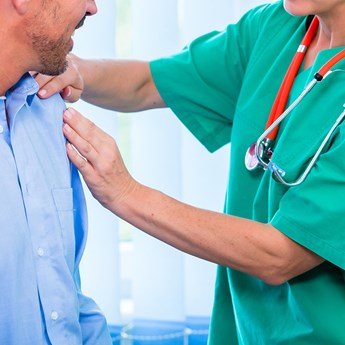 James E's Story
Thanks to the support of Unite Legal Services, I have now received fair compensation for this accident, and I am delighted with the outcome.
James was involved in an accident while working as an HGV driver. On the day of the accident, he was making a delivery to a large retail store and, as he was removing goods from the back of his lorry, an employee of the store left a pallet lifter at the bottom of his tail lift. As James was exiting his lorry, he fell and injured his shoulder. He was subsequently diagnosed with a torn rotator cuff and required an operation. As a result, he lost his job on capability grounds.
James, through Unite Legal Services, was contacted by a specialist personal injury solicitor, to discuss his case. Liability was admitted by the insurance company acting on behalf of the store but, in order to progress the case, court proceedings were required to be raised on James' behalf in the All Scotland Sheriff Personal Injury Court.
Unite Legal Services funded a number of expert reports on James' behalf, which assisted his case by setting out the injuries that he sustained were purely as a result of the accident. A Consultant Orthopaedic Surgeon confirmed James suffered a torn rotator cuff. He also developed depressive symptoms as a result and a Consultant Psychiatrist diagnosed an Adjustment Disorder.
Following litigation, the defender put forward an initial offer of £49,950 which was rejected. Negotiations continued until a £75,000 settlement was agreed.
As this case was funded by Unite Legal Services, James retained 100% of his compensation.  Through Unite Legal Services, James was able to access proper legal advice from a specialist solicitor ensuring that negotiations relating to his case began early. The settlement has now allowed James to move on with his life.
"Unite Legal Services were extremely efficient and professional from the beginning to the ultimate resolution of my claim. I would highly recommend their services."
---
Read the latest news relating to: Accidents at work or away from work
More news