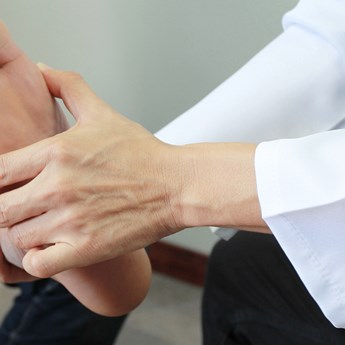 James F's Story
Thanks to the support of Unite Legal Services I have now received a great outcome from my compensation claim.
James was involved in an accident while employed as a bag plant operator. His role involves spraying moulds with fibre glass. Before spraying the moulds, he is required to sit the moulds on top of a cardboard disk, which prevents the base of the mould from becoming stuck to the floor. If the cardboard disk becomes stuck to the mould, our client is required to kick the cardboard disk to break it away from the mould. On the day of the accident, he was kicking the cardboard off a mould when he suddenly felt a pain in his foot.
James's employers failed to provide a safe system of work for carrying out this task and failed to provide equipment which would have assisted him.
James, through Unite Legal Services, was contacted by a specialist personal injury solicitor to discuss his case. Unite Legal Services funded a medical report from a Consultant Orthopaedic Surgeon who assisted James's case by setting out the injuries that he sustained purely because of the accident at work. The expert confirmed James had suffered a plantar fascia tear as a result of the accident. This got better within 10 weeks of the incident.

The medical evidence was shown to the insurance company acting on behalf of James's employers, who confirmed that liability was admitted for the accident. This meant settlement could be obtained quickly without the need for court proceedings.

Negotiations commenced until settlement was agreed in the sum of £6,500, which James was happy to accept.
"I would like to thank Unite Legal Services for their help. I received a great service from start to finish."
---
Read the latest news relating to: Accidents at work or away from work
More news