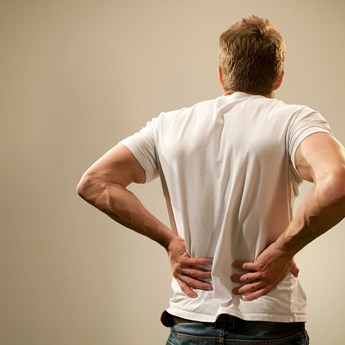 Jamie L's Story
Excellent knowledge meant my employer promptly admitted liability. I am very happy overall with the service provided by Unite Legal Services. I'll be recommending them to anyone I can.
Jamie, who works as an LGV driver, was involved in an accident at work where, as he was about to finish his shift at his employer's premises, he slipped on a loose drain. The accident led to Jamie experiencing back pain.
Through Unite Legal Services, Jamie was contacted by a specialist personal injury solicitor to discuss his case. It was clear that the employer had failed to provide a safe place of work and had not maintained the area in question. A claim was therefore intimated to his employers and the insurers were persuaded by Jamie's solicitors to admit liability.
Unite Legal Services funded a medical report from a Consultant Orthopaedic Surgeon, who assisted Jamie's case by setting out the injuries that he sustained purely as a result of the accident at work. The expert confirmed Jamie suffered a six-week aggravation of a pre-existing back injury.
Due to the specialist knowledge of the solicitor appointed by Unite Legal Services, a settlement was negotiated with the insurance company acting on behalf of his employer. No court action was required, which meant that Jamie was able to secure his compensation quickly and without the need to attend at court. Following negotiations, settlement was agreed in the sum of £3,250 - representing a fair outcome for Jamie's case.
"I would thoroughly recommend Unite legal services and am very happy at the offer received for compensation. It was a thoroughly professional service, yet easily accessible and very promptly dealt with."
---
Read the latest news relating to: Accidents at work or away from work
More news