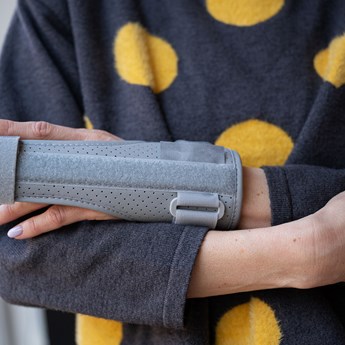 Jean D's story
Thanks to the support of Unite Legal Services, I have received a great settlement for my injury.
Jean works for Thomas Tunnock – a confectionary company based in Scotland. As she went to leave work, her foot caught the mat placed in front of the door, which had risen up, causing her to fall and injure herself.
Through Unite Legal Services, Jean was contacted by a specialist personal injury solicitor to discuss her accident.
A claim was intimated on Jean's behalf, against her employer. We were able to persuade the employer's insurers to admit liability meaning Jean was able to secure her compensation quickly and without the need for court action.
A medical report confirmed that Jean suffered soft tissue injury to her wrists, middle finger and knees.
Jean's solicitor entered into settlement discussions where an initial offer of £2,000 was made and rejected. Negotiations continued until the other side put forward an increased offer of £3,000, which Jean was happy to accept. As this case was funded by Unite Legal Services, Jean retained 100% of her compensation.
She said: "I am very happy with the outcome of my case, and the assistance I received from my solicitor."
---
Read the latest news relating to: Accidents at work or away from work
More news