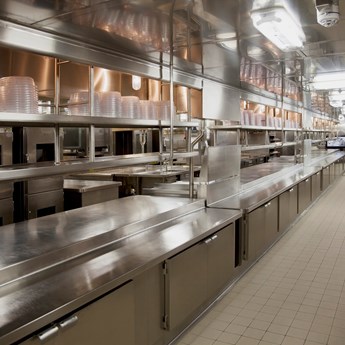 John K's story
I cannot fault the service I was given. Thank you so much Unite Legal Services.
John* was involved in an accident while employed as a chef. On the day of his accident, John was pushing a prawn dolly into a chiller. The wheels of the dolly jammed and, as John tried to stop the items on the dolly from falling, he caught his foot on the scales which were protruding from the ground. As a result, he fell and injured his left shoulder, back, and neck.
Due to the fault and negligence of John's employers, he was subjected to unsafe working practices.
Through Unite Legal Services, John was contacted by a specialist personal injury solicitor to discuss his case. A claim was intimated and the insurers of John's employer accepted liability for his injuries.
Unite Legal Services funded a medical report from a consultant orthopaedic surgeon, which assisted John's case by setting out the injuries he sustained purely as a result of the accident at work. The expert confirmed that John's injuries would take up to four months to heal.
The supportive medical report was forwarded to the insurance company and negotiations commenced. An initial offer of £4,000 was put forward in full and final settlement. This was discussed with your member and it was rejected. Negotiations continued until an increased offer of £4,500 was made. John confirmed he wanted to accept this offer and it represented adequate compensation for his injuries.
John said: "I cannot fault the service I was given. Thank you so much Unite Legal Services."

*Names may have been changed to protect the identity of our member
---
Read the latest news relating to: Accidents at work or away from work
More news