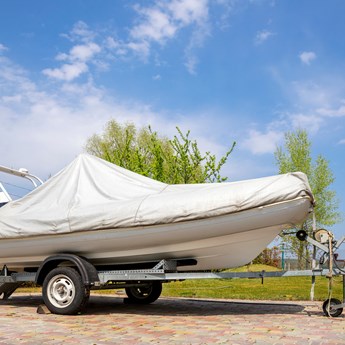 John L's story
Thank you to Unite Legal Services for obtaining a successful and satisfactory outcome for me.
John was involved in an accident during the course of the employment as a farm technician. On the day of the accident, John was lifting tarpaulin from a boat with his colleagues. As they did, the coupling became stuck on the gunnel of one of the boats and John's colleagues continued to attempt to haul the tarpaulin, causing the hosing to release and strike John's left arm. 
John's employer had failed to properly risk assess the task or to provide suitable training.
Through Unite Legal Services, John was contacted by a specialist personal injury solicitor to discuss his case. A medical report from a consultant orthopaedic surgeon, funded by Unite Legal Services, assisted John's case by setting out the injuries he sustained as a result of the accident. This confirmed he had experienced a short tissue injury to his wrist, and a second report sought from a consultant psychiatrist showed John had suffered relapse of Recurrent Depressive Disorder.
The medical evidence was exhibited to the insurance company acting on behalf of John's employer and it was decided court proceedings should be raised on behalf of John in the All Scotland Personal Injury Court.
Shortly after court proceedings were raised, an offer of £10,000 was made, which John was happy to accept.
John said: "I was very happy with the way Unite Legal Services handled my particular case. They took all of the stress off me as I was very nervous about going ahead with my compensation claim in the first place, but I was listened to and very well advised and given the best support I could have imagined."
---
Read the latest news relating to: Accidents at work or away from work
More news