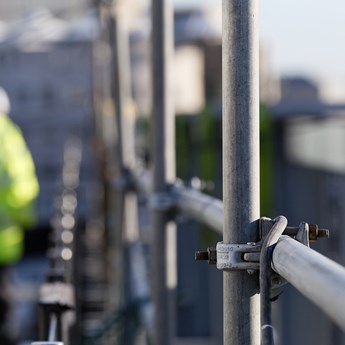 John V's Story
The service provided by Unite Legal Services was first class.
John was involved in an accident while working as a scaffolder. On the day of the accident, John was working within the compound of a housing developer's construction site. He was attempting to remove a jammed stillage and stumbled and fell back striking his body on a protruding pole.
John, through Unite Legal Services, was contacted by a specialist personal injury solicitor to discuss his case. A claim was started against the housing developer who denied liability as they said John's employer was responsible for the area he was working in. However, John's specialist solicitor obtained witness evidence that confirmed the forklift driver, who stacked the compound, was an employee of the housing developer.
On that basis, court proceedings were raised on John's behalf in the All Scotland Sheriff Personal Injury Court.
Unite Legal Services also funded a medical report from a consultant in emergency medicine who assisted John's case by setting out the injuries which he sustained purely as a result of the accident at work. The expert confirmed he had suffered soft tissue injury and allowed for an eight-week period of recovery.
Shortly after proceedings were raised, an offer was made in the sum of £1,800 which represented fair compensation for John's injuries. As this case was funded by Unite Legal Services, John retained 100% of his compensation.
"I would like to thank Unite Legal Services for all of their help and advice. They did everything possible to make sure I received compensation for the injury I sustained."
---
Read the latest news relating to: Accidents at work or away from work
More news