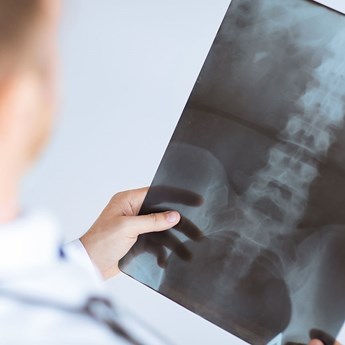 Julie's story
The help and assistance that was provided to me by Unite Legal Services at the time of my greatest need was invaluable.
Julie* suffered severe head and neck pain and restricted mobility after a tram she was working on had to brake suddenly after a car drove onto the tram line.
Julie hit her back on a metal bar in the tram, which resulted in a lower back injury. MRI scans and X-ray results were all clear, but she still suffered from chronic and severe pain in her back, limbs and head, along with restricted mobility. Julie was diagnosed as suffering from chronic pain syndrome and was prescribed a course of steroid injections and painkillers, along with a pain management programme. She now requires the use of a wheelchair.
Julie was put in touch with Unite Legal Services for advice on how to seek compensation for her accident. It was established that the driver of the oncoming car was uninsured and therefore the claim had to be pursued against the Motor Insurers Bureau (MIB), who compensate victims of uninsured vehicles. They put forward a significant offer in settlement of Julie's claim, which they tried to later withdraw due to the driver of the car denying liability.
Unite Legal Services represented Julie when the matter came before the Court and the Judge refused to give the MIB permission to withdraw the offer. Julie was awarded very significant compensation with the help of Unite Legal Services.
Julie said:
"The outcome of my accident wasn't just the physical pain and discomfort I suffered, but also the financial pressure it put on me as I was unable to work. I am so grateful to have had the support and guidance from Unite Legal Services to help me."
* Names may have been changed to protect the identity of our member.
---
Read the latest news relating to: Accidents at work or away from work
More news