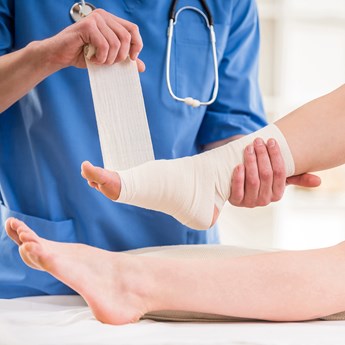 Keely's story
After I suffered a badly injured ankle as a result of an accident at work, Unite Legal Services arranged for me to see a consultant surgeon and get written reports before negotiating a great settlement for me.
Keely injured her right foot in a fall when she stepped on a large imprint of a foot, which had been left in set concrete.
After her fall, Keely's foot was extremely swollen and painful. She was referred to hospital by her GP where it was confirmed that Keely had suffered ligament damage and a broken metatarsal.
Keely contacted Unite Legal Services to investigate a claim for compensation; medical records were obtained and details of her claim were submitted to the owners of the accident location. However, the owner's insurers did not respond and it was only after Unite Legal Services arranged for an application to be sent to Court that the insurers accepted liability for the accident.
During Keely's claim for compensation, Unite Legal Services arranged for her to be seen by a medical expert to finalise the details of her injuries and financial losses. As a result, a settlement was negotiated for her.
Keely said:
"I would recommend Unite Legal Services to anyone, they were polite, explained everything to me and were very good at keeping me updated."
---
Read the latest news relating to: Accidents at work or away from work
More news