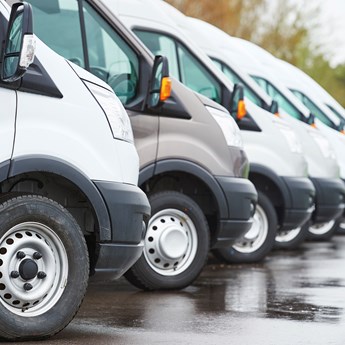 Kevin's story
Unite Legal Services were fantastic, I am so thankful for all the support they provided to me.
Kevin Firman was involved in a road traffic accident during the course of employment as a bus driver for Stagecoach.
On the day of the accident, Kevin was driving a work van along Springfield Road in Newcastle Upon Tyne, when a parked vehicle carried out a U-turn in the road and collided into the side of his van.
A few hours after the accident, Kevin had a severe headache as well as pain and stiffness to his neck and back. After seeking medical attention, he was advised that he was suffering from whiplash injuries.
Kevin initially sought legal advice from a high street solicitors firm who were planning to take 25% of his compensation to deal with his claim. It was then that Kevin spoke to his local Unite branch secretary, who recommended he pursue the claim through Unite Legal Services.
Kevin was supported by Unite Legal Services to claim compensation for his injuries, in which liability was admitted by the other driver.
An offer of £3,490 was made to Kevin, which he accepted.
Through Unite Legal Services, Kevin had access to expert legal advice, which ensured that he kept 100% of his compensation and allowed him to move on with his life.
Kevin said:
"I found Unite Legal Services to be fantastic; they went above and beyond expectations. I am over the moon with the outcome. I was going to pursue the claim via a local firm of solicitors who would have taken 25% of my compensation. With Unite Legal Services I have received 100% of my compensation and couldn't be happier."
---
Read the latest news relating to: Accidents at work or away from work
More news