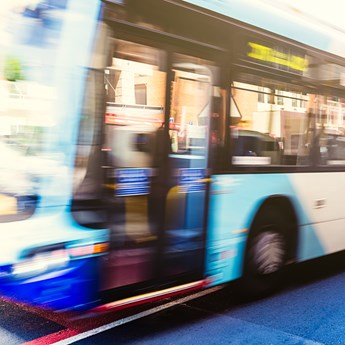 Leanne's story
I cannot thank Unite Legal Services enough.
Unite member, Leanne, was involved in an accident during the course of her employment at a bus depot. 
She was told by her line manager to remove the vinyl stickers from the windows of a bus that was being cleaned at the depot. 
Despite Leanne having never had adequate training on how to safely remove the stickers, she was told to continue with the task. Leanne was given a scraper and while she was using it, it slipped and caused a gash to her face. As a result, she was left with permanent scarring on her face. 
Leanne contacted Unite Legal Services and was put in touch with a specialist personal injury solicitor to investigate a compensation claim. 
Her employer initially denied responsibility for the accident stating that there were specific instructions for the removal process of vinyl stickers which should have been followed. 
However, once court proceedings were issued and after it transpired that her line manager had not made her aware of the work instruction sheet or provided her with the correct equipment to remove the stickers, her employer admitted liability. 
A settlement was negotiated on behalf of Leanne in respect of her injuries, as well as the cost of plastic surgery to improve the appearance of her facial scar.  
Leanne said:
"I cannot thank Unite Legal Services enough."
---
Read the latest news relating to: Accidents at work or away from work
More news