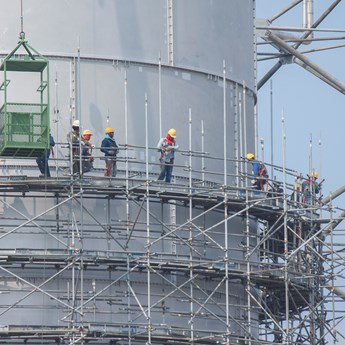 Leslie B's story
Thanks to the top service provided by Unite Legal Services, I have now received fair compensation.
Unite member, Leslie, was involved in an accident during the course of his employment. Leslie was employed as a scaffolder, working offshore at the time of the accident. After finishing his shift, Leslie went into the bathroom to shave. As he stepped into the shower room, he slipped on a wet floor and injured his left knee.
Through Unite Legal Services, Leslie was contacted by a specialist personal injury solicitor to discuss his case. A claim was intimated to Leslie's employer and liability was accepted by their insurance company.
Unite Legal Services funded an expert medical report from a consultant orthopaedic surgeon. This report confirmed that Leslie had sustained a rupture to his quadriceps tendons and it was unlikely that he would be able to return back to his job as a scaffolder. On this basis, Unite Legal Services funded a further report, this time from an employment expert, who confirmed Leslie would no longer be able to work as a scaffolder, although he would be fit for light manual work.
Negotiations commenced with the insurers and Leslie's specialist solicitor was able to secure him an interim payment of £5,000. Full and final settlement was then agreed in the sum of £90,000, which was reasonable given the verdicts of the expert reports obtained.
As this case was funded by Unite Legal Services, Leslie was able to efficiently access proper legal advice from a specialist solicitor, and also retained 100% of his compensation.
"Thanks to the top service provided by Unite Legal Services, I have now received fair compensation. They did a brilliant job and I would like to thank all of the people involved."
*Names may have been changed to protect the identity of our member
---
Read the latest news relating to: Accidents at work or away from work
More news