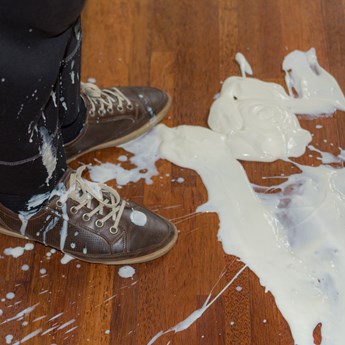 Mark S' story
I was pleased with the service of Unite Legal Services as this was very efficient and I was always kept informed and the process was explained to me throughout.
Mark* was involved in an accident during the course of his employment. He was walking through his employer's premises when he slipped on spilled yogurt and fell, sustaining muscular and tissue injuries to his leg and neck.
Mark's employer failed to discharge their duty to take reasonable steps to avoid the risk of injury. The area in question should have been properly cleaned or had a wet floor sign in place. The employer was also liable on behalf of whichever employee failed to properly clean the area.
Mark, through Unite Legal Services, was contacted by a specialist personal injury solicitor to discuss his case. A claim was intimated to his employers and once investigations were complete, liability was accepted by their insurers.
Unite Legal Services funded a medical report from a consultant orthopaedic surgeon which set out the injuries experienced by Mark and could be used as the basis of negotiations with the insurance company representing Mark's employer. The report confirmed that Mark had fully recovered from his neck injury but continued to experience minor symptoms in his leg.
Following negotiations, an initial offer of £8,000 was made. This was discussed with Mark and was rejected. Negotiations continued and a further offer of £9,000 was made. Mark accepted this as it represents fair compensation for his injuries.
Mark said: "I was pleased with the service of Unite Legal Services as this was very efficient. I was always kept informed and the process was explained to me throughout."

*Names may have been changed to protect the identity of our member
---
Read the latest news relating to: Accidents at work or away from work
More news