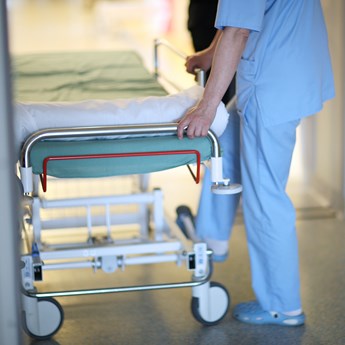 Michael A's story
I found Unite Legal Services very professional in their approach to my case
Hospital porter, Michael, was injured when he was transporting a patient on a hospital bed back from theatre.
He had used a lift to get to the required floor and was walking backwards to get out of the lift, pulling the bed. However, the lift had not actually reached the desired floor so as he walked backwards, he fell and landed on his back. He was also wearing his work radio, which was attached to his belt at the back of his uniform.
After his fall, Michael got up so that he could continue to move the patient. He then completed an incident report and visited the Accident and Emergency department.
Michael suffered severe pain and stiffness to the lumbar spine immediately after the fall and two weeks later he also suffered moderate pain to his right thigh.
He returned to work 12 hours after the incident but was consequently restricted in his work activities. This restriction remains on-going.
The accident was caused by the negligence and breach of statutory duty of the Defendant. The Defendant disputed liability throughout but through representation from Unite Legal Services, the case was settled and Michael received damages.
Michael said:
"Unite Legal Services kept me informed of my case every step of the way and I have every confidence in them if I was ever to use them again."
---
Read the latest news relating to: Accidents at work or away from work
More news