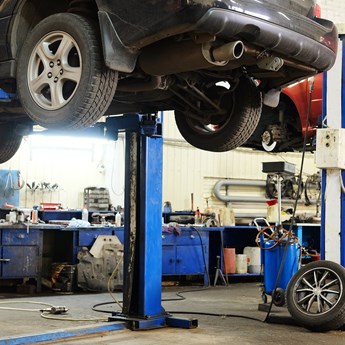 Michael D's Story
Unite Legal Services provided a very professional service and I was kept well informed with what was happening.
Michael was employed as a mechanic when he was involved in an accident at work. On the day of the accident, Michael was fitting a component part onto a crane. As the component reached an upright position, the nozzle fell out which lead to the component moving and striking Michael on the head. The component had not been secured properly by one of Michael's colleagues.
As a result, Michael suffered a laceration to his head and went to hospital for treatment. Michael was contacted by a Unite Legal Services specialist personal injury solicitor to discuss his case, which led to a settlement being negotiated with the insurance company acting on behalf of his employer. The insurance company was persuaded to admit liability as the component was not secured properly and safe equipment was not provided. As a result, no court action was needed and Michael secured compensation quickly.
Unite Legal Services funded a medical report from a consultant in emergency medicine, which assisted Michael's case by setting out the injuries that he sustained in the accident. Negotiations commenced between Michael's solicitor and the insurance company until settlement of £2,800 was agreed. As this case was funded by Unite Legal Services, Michael kept 100% of his compensation.
He said: "I was very happy with the outcome of my case and would recommend Unite Legal Services."
---
Read the latest news relating to: Accidents at work or away from work
More news