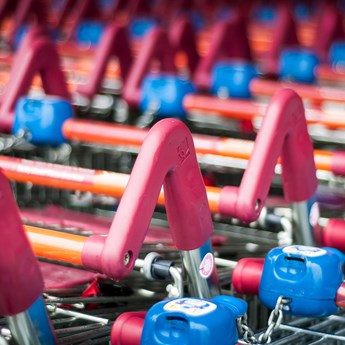 Noel's story
Unite Legal Services has helped me prove a point.
Unite member, Noel, was involved in an accident during the course of his employment as a delivery driver at Sainsbury's supermarket.
He was attempting to pull apart two cages which had been placed face-to-face and, due to the heavy products on them, had become interlocked.
When Noel tried to separate the cages, he felt a severe pain and discomfort in his back. Following the incident, he recorded it in his workplace's accident book.
Noel was off work for two months and, on his return, was informed that he had been given a driver's mate to assist him with the loading and unloading of deliveries and on long-distance journeys. 
Noel contacted Unite Legal Services and was put in touch with a specialist personal injury solicitor to investigate a compensation claim for him. Noel received damages in respect of his injury, which accounted for his change in shift pattern from a night shift to a day shift, ultimately leaving him with less pay in the long term.
As his case was funded by Unite Legal Services, he retained 100% of his compensation.
The employer alleged that Noel had contributed towards his accident because, as soon as he realised there was a problem, he should not have tried to deal with the situation. Noel rightly pointed out that this routinely was required of employees.
Noel said:
"Unite Legal Services ensured that I received the right compensation amount and arranged a re-appraisal by a medical expert when it was needed.  I was not rushed into settling the claim until I was ready to do so."
---
Read the latest news relating to: Accidents at work or away from work
More news