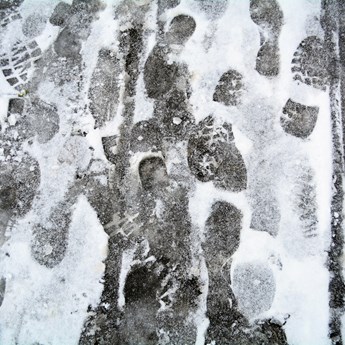 Paul A's story
I'm very grateful to Unite Legal Services for its support throughout the legal process.
A Unite member who suffered a dislocated shoulder following an accident at work has been awarded compensation with the help of Unite Legal Services. 
Paul Ashby, who is employed as a bus driver for First Group in Halifax, had just finished his shift and was walking through the bus station when he slipped on ice and fell. 
Paul was taken to Calderdale Royal Hospital, where medical examinations showed that he had dislocated his left shoulder and sprained the muscles and ligaments in his neck. Paul's shoulder was re-set and he was prescribed a course of physiotherapy. 
Following his diagnosis, Paul instructed Unite Legal Services to pursue a claim on his behalf. Investigations revealed that there were numerous health and safety failures; no signs displayed and the area was not gritted. It also came to light that the owners of the bus station, Metro, took no action despite being informed on numerous occasions that the station was unsafe due to ice. 
Paul's employer later admitted liability, and a final offer of £12,661 was put forward, which was accepted.  
Paul said: "I should never have suffered an injury because of my job, but I'm glad I had the backing of my trade union to make sure I was compensated for my employer's lack of consideration for my safety." 
Karen Reay, North East Yorkshire and Humberside regional secretary of Unite the Union, said: 
"An accident at work that results in an injury is a horrible experience. By pursuing his claim through Unite Legal Services, Paul has received 100% of his compensation for an injury that he should never have suffered, and his employer has rightfully been held solely to account."
---
Read the latest news relating to: Accidents at work or away from work
More news