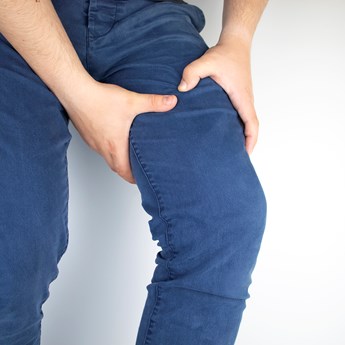 Paul C's story
Thanks to the support of Unite Legal Services, I have now received fair compensation.
Paul was employed as a transport manager when he had an accident at work. He was walking through the yard when he slipped on a piece of laminate flooring and fell to the ground in an awkward manner and injured his left leg. He had to be taken to hospital as a result of the accident.
Paul, through Unite Legal Services, was contacted by a specialist personal injury solicitor to discuss his case. A claim was intimated to Paul's employer and liability was accepted by their insurance company, which meant matters could be resolved quickly without the need for court proceedings to be raised.   
Unite Legal Services funded a report from a consultant orthopaedic surgeon, which confirmed Paul experienced a rupture of his hamstring tendons. Private physiotherapy treatment was provided to Paul, and he has now made a good recovery.
An initial settlement offer of £7,000 was made by the insurer acting on behalf of Paul's employer, but this was rejected. Eventually, a further offer of £8,500 was put forward and Paul accepted. As this case was funded by Unite Legal Services, Paul accessed expert legal advice from a specialist solicitor and retained 100% of his compensation. 
Paul said: "Thank you to Unite Legal Services for their help. I was more than happy with the service provided."
---
Read the latest news relating to: Accidents at work or away from work
More news