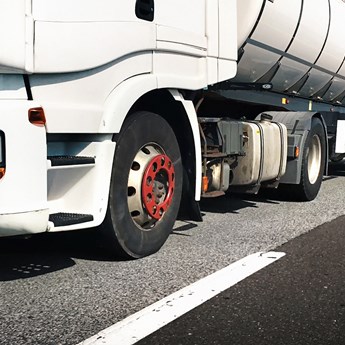 Paul V's story
Unite Legal Services were completely on my side and they worked hard to win my case.
Tanker driver, Paul, parked his work's vehicle in a designated wash bay and began to hose it down. His employer had failed to grit the surface around the wash bay and he slipped and fell, causing a serious injury to his knee.
Paul suffered a substantial loss of earnings and also had to change jobs as his injury meant he was no longer able to climb into his vehicle.
The Defendant denied liability, claiming there was a reasonable gritting policy in place. However, this did not include the wash area, which was an obvious place where ice would form during cold nights.
Unite Legal Services was able to obtain the assistance of two supportive witnesses - one of them a Unite branch manager -  and arranged for Paul see an orthopaedic surgeon who specialised in knee injuries. Paul was referred for an operation and the prognosis was that his knee would recover within three months.
The Defendant continued to refuse to make an offer of settlement in Paul's case. Unite Legal Services issued Court proceedings and would have fought all the way to trial in support of Paul.
The Defendant sent its Court papers to their solicitors, following which an offer was made to Paul. Unite Legal Services fought for a higher settlement, which Paul was more than happy to accept.
Paul said: "I felt frustrated that the Defendant denied responsibility in my case so I am glad that I had Unite Legal Services on my side. I am very satisfied with the amount of compensation I have received."
Karen Reay, North East, Yorkshire and Humberside regional secretary at Unite the union, said:
"Unite Legal Services will fight hard for members to achieve a legal remedy if they have suffered injury caused by their employer's negligence – we're here to make sure our members have access to expert, specialist legal representation."
---
Read the latest news relating to: Accidents at work or away from work
More news