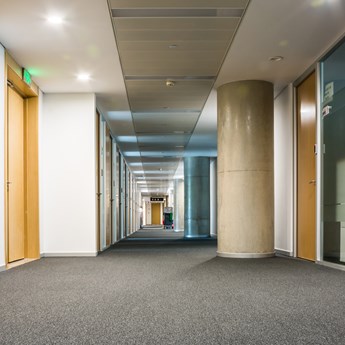 Paula's story
I appreciate the help and support of Unite Legal Services which has helped me obtain compensation for my injuries.
Paula was involved in an accident during the course of her employment. She is employed as an administrator. On the day of the accident, Paula was walking across her office when she tripped on an uneven carpet which resulted in injury to her right foot.

Paula, through Unite Legal Services, was contacted by a specialist personal injury solicitor to discuss her case. Due to the specialist knowledge of the solicitor appointed by Unite Legal Services, the insurers representing Paula's employers were persuaded to admit liability. No court action was required which meant that Paula was able to secure her compensation quickly and without the need to attend at court.
Unite Legal Services funded a medical report from a Consultant Orthopaedic Surgeon which assisted Paula's case by setting out the injuries which she sustained as a result of the accident at work. The expert confirmed Paula had suffered a fracture to her right fifth metatarsal.
Negotiations commenced between Paula's solicitor and the insurance company. An initial offer of £5,800 was put forward in full and final settlement of Paula's case. This offer was rejected and negotiations continued until settlement was agreed at £6,400. As this case was funded by Unite Legal Services, Paula retained 100% of her compensation.
Through Unite Legal Services, Paula was able to access specialist legal advice from a solicitor ensuring that negotiations relating to her case began in early course.
Paula said:
"Thank you to Unite Legal Services. I would have no hesitation in recommending this service to anyone within my circle of friends, family and colleagues."
*Names may have been changed to protect the identity of our member
---
Read the latest news relating to: Accidents at work or away from work
More news