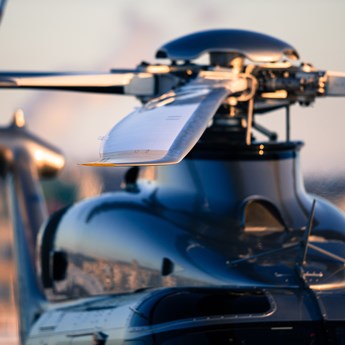 Peter N's Story
I am more than happy with the service provided by Unite Legal Services and would recommend it.
Offshore worker, Peter, was involved in an accident at work when he was due to travel to an offshore platform by helicopter. As the helicopter took off, it suddenly veered drastically to the right. It landed and attempted a second take off, but this time veered to the left. The helicopter eventually landed close to the edge of the helicopter deck and a fault was later identified. Peter developed psychological injuries as a result of this incident, which left him in fear for his life.
Through Unite Legal Services, Peter was contacted by a specialist personal injury solicitor to discuss his case. A claim was intimated to Peter's employers and its insurers were persuaded to admit liability, given the fault with the helicopter and its failure to provide safe work equipment. No court action was required, which meant Peter secured compensation quickly and without the need to attend at court.
Unite Legal Services funded a report from a Consultant Psychiatrist, which confirmed Peter developed post-traumatic stress disorder following the incident and he had incurred loss of earnings as a result of this.
The medical evidence was sent to the insurance company acting on behalf of Peter's employers and negotiations commenced. An initial offer of £32,000 was made and rejected. Eventually, a settlement was agreed in the sum of £35,000 which was a reasonable offer and more than was likely to be awarded by a court. Peter was delighted to accept this.
As this case was funded by Unite Legal Services, Peter retained 100% of his compensation. Through Unite Legal Services, Peter was able to access legal advice from a specialist solicitor.
He said: "Thank you to Unite Legal Services for all of their help. The service provided has been first class and the best part is if your claim is successful you receive the full amount."
---
Read the latest news relating to: Accidents at work or away from work
More news