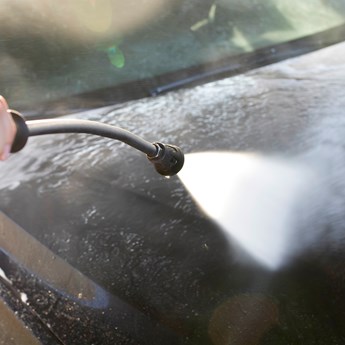 Phillip L's Story
I was referred to specialist personal injury solicitors through my membership with Unite the Union and received a great settlement.
Philip was injured when he used a jet wash at an Esso Petrol station.
The jet wash hose burst as he was using it, and high pressure water came out of the hose and struck him forcibly on the right wrist causing injury.  
Philip, through Unite Legal Services, was contacted by a specialist personal injury solicitor to discuss his case and proceeded with a claim on his behalf.
A claim was intimated to Esso petrol station in respect of the incident and liability was accepted by its insurance company.
Philip's solicitors arranged for him to be examined by a consultant orthopaedic surgeon who confirmed Philip had suffered soft tissue bruising. At the time of the instruction, Philip was undergoing further testing in respect of ongoing symptoms in his fingers.  
The medical expert was of the view that any residual symptoms would resolve within six months. The ongoing pain in Philip's hands was not deemed to be related to the accident.
With Philip's instructions, his solicitors entered into settlement discussions with the insurers who gave an initial offer of £3,500, but this was rejected and a final settlement of £4,500 was agreed.  
---
Read the latest news relating to: Accidents at work or away from work
More news