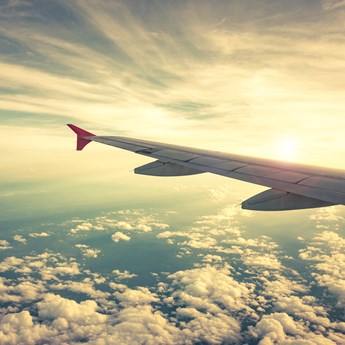 Raymond H's story
Unite Legal Services has been great; I couldn't have asked for any better, the barrister was top notch too.
Unite member, Raymond, was working at Newcastle Airport when he injured his back helping a disabled passenger to board a British Airways' flight. 
The airline had put the passenger in the wrong type of seating and then refused to allow the passenger to be moved into an alternative seat, despite there being no other passengers on board the aircraft at the time. 
Raymond was forced to manually lift the very heavy passenger into their seat, sustaining injuries as a result. 
If the airline had followed its own seating policy and placed the passenger in a suitable seat, it would have avoided lifting the passenger from their wheelchair into the flight seat. 
Raymond's employer, Newcastle Airport, did not support him and insisted that he move the passenger, despite it being unsafe to do so. 
Raymond contacted Unite Legal Services and a personal injury solicitor assisted him with his case. As the airport and the airline kept blaming each other, the matter was determined at a trial hearing in Newcastle-upon-Tyne County Court. 
Unite Legal Services fought hard for Raymond and successfully secured compensation on behalf.  
Ray said:
"The service provided by Unite Legal Services supported me all the way through the process. I was kept up-to-date and I knew what to expect. The barrister on the day was top notch; he explained everything that would happen and I felt confident in going into court. 
"I am pleased that the Judge found the airport and British Airways to blame for my injuries and I am grateful for the support I have received through Unite Legal Services."  
Karen Reay, North East, Yorkshire and Humberside regional secretary at Unite the Union, said: "Unite Legal Services will fight hard for members to achieve a legal remedy if they have suffered injury caused by their employer or anyone else's negligence – we're here to make sure our members have access to expert, specialist legal representation, which meant Ray got the maximum compensation and kept 100% of that with no deductions."
---
Read the latest news relating to: Accidents at work or away from work
More news