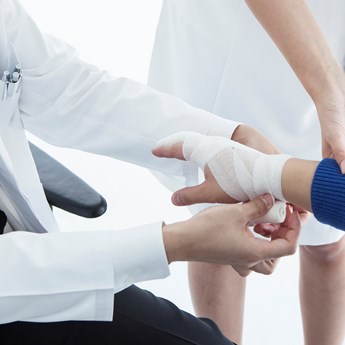 Richard J's story
My union provided me with really good service and really good support. I would urge other members to be aware of, and to use, Unite Legal Services.
Richard* had been employed as a technician in a university for 25 years when he was injured in an accident at work.
At the time, he was using a set of rollers, which are used to bend metal. He was familiar with the machine but had never received any formal training on how to operate it.
As he fed a piece of metal into the rollers his hand was inadvertently pulled into it and crushed his fingers. The machine didn't have a guard, which would have prevented his hand being damaged.
Richard suffered a crush injury to his middle and ring fingers and wasn't able to work for six weeks. He has recovered but has been left with scarring and loss of sensitivity at the finger tips.
Following his accident, Richard approached Unite Legal Services to investigate a claim for compensation.
Unite Legal Services negotiated an admission of liability on a compromise basis and settlement of £9,500 was agreed for Richard.
Richard said:
"I have received good practical and realistic advice concerning my case and I feel that my solicitor worked well to provide me with the best outcome possible."
*Names may have been changed to protect the identity of our member.
---
Read the latest news relating to: Accidents at work or away from work
More news