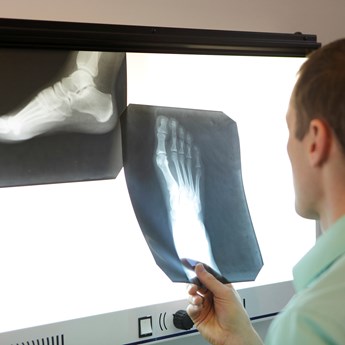 Richard M's story
Fortunately I had the support of Unite Legal Services.
Unite member, Richard*, was involved in an accident during the course of his employment at Marks & Spencer as a delivery driver. 
On the day of the accident, Richard was making a delivery for his employer to Gist Ltd. He was rearranging products on his trailer in preparation for the next delivery, with his back turned to what was happening behind him. 
Unknown to Richard, the dock leveller, a platform which is used to compensate between the difference in height between a vehicle and a loading bay, had been lowered by a Marks & Spencer's employee, resulting in him falling off his trailer. 
Richard was badly injured and suffered fractures to his knee and ankle. 
Through Unite Legal Services, Richard had access to specialist legal support and a substantial settlement was negotiated on his behalf. The defendant admitted responsibility for the accident. 
Richard said:
"I felt that it was clear that the accident was not my fault. Fortunately I had the support of Unite Legal Services who issued proceedings on my behalf and forced the defendant to see sense." 
*Names may have been changed to protect the identity of our member.
---
Read the latest news relating to: Accidents at work or away from work
More news