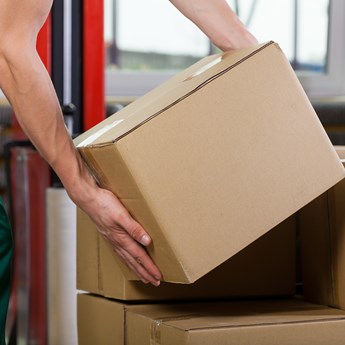 Robert M's Story
Thanks to the excellent service of Unite Legal Services I have now received compensation for my injuries.
Robert was employed as a dispatch operator when he was involved in an accident at work. He would lift heavy loads and carry out manual handling tasks on a daily basis, in particular lifting heavy metal coils. As a result of this work, Robert developed a hernia.
Robert was contacted by a Unite Legal Services' specialist personal injury solicitor to discuss his case. A claim was issued to Robert's employer and supportive witness evidence was obtained to confirm the heavy work Robert carried out.
Unite Legal Services then funded a report from a consultant general surgeon, which confirmed that Robert's work activities meant the symptoms of his hernia were brought on earlier than they otherwise would have.
The medical evidence was sent to the insurance company acting on behalf of Robert's employer, but it was not willing to negotiate a settlement. The solicitor acting on behalf of Robert considered that there were reasonable prospects of success and raised court proceedings in the All Scotland Personal Injury Court. The case was then passed to solicitors on behalf of Robert's employer. Shortly after court proceedings had been raised, a formal offer of £6,000 was made to settle Robert's claim. This represents a good result based on Robert's injuries as detailed within the medical report.
Through Unite Legal Services, Robert accessed legal advice from a specialist solicitor and retained 100% of his compensation.
He said: "I would recommend Unite Legal Services. They were helpful at all times and I was kept informed throughout my case."
---
Read the latest news relating to: Accidents at work or away from work
More news