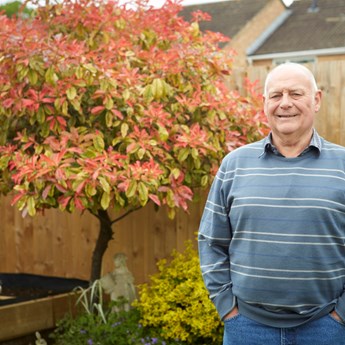 Roy's story
After being messed around by my employer I didn't know where to turn. Seeking advice from Unite Legal Services was the best decision I could have made.
Roy suffered a tear to the rotator cuff in his shoulder after he slipped on ice, on two separate occasions, while loading pallets into the tailgate of his HGV at Stonegate Farmers delivery firm.
Despite knowing that Roy needed to work outside in all-weather conditions, his employers failed to provide him with grit to spread on the tailgate to help prevent him from slipping on icier days.
Roy's first fall left him with a weakened shoulder but after his second fall, less than a year later, he needed surgery and months of rehabilitation. Now Roy has just 50% use of his shoulder and because of Stonegate's inadequate sick pay policy, he was forced to retire early after working for the company for more than 40 years.
Roy turned to Unite Legal Services for advice and was put in touch with a dedicated accident at work solicitor, who helped Roy to secure compensation for his shoulder injury.
Roy said:
"It really does say something when you've been working at a company for more than four decades and they can't even stretch to making a phone call to see how an injured member of their staff is doing after an accident that they were responsible for. To add insult to injury, while I was off sick my employer tried to claim that I had a pre-existing shoulder condition.
"At a time when I was feeling really let down by Stonegate, Unite Legal Services gave me sound advice about the compensation I was entitled to and fought on my behalf to make sure I was fairly compensated after losing the use of my shoulder and was unable to return to work."
---
Read the latest news relating to: Accidents at work or away from work
More news