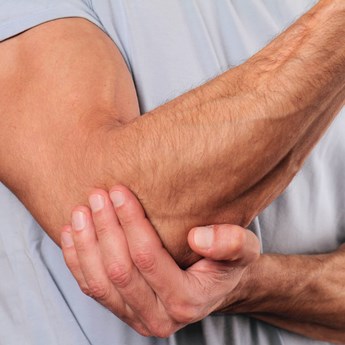 Samuel D's Story
I would like to thank Unite Legal Services for all their help and support when I needed them, and I would certainly recommend them.
Samuel is employed as a warehouse operative and was involved in an accident at work. On the day of the accident, Samuel was working at his pallet, collecting stock, when a cleaner - employed by an outside contractor - drove past him on a floor scrubbing machine, hitting the back of Samuel's right elbow.

Samuel, through Unite Legal Services, was contacted by a specialist personal injury solicitor to discuss his case. A claim was intimated to the employer of the cleaner who had operated the floor scrubbing machine on the basis they had failed to sound their horn or take adequate care. Liability was in dispute pre-litigation and competing witness evidence obtained.
Unite Legal Services funded a medical report from a Consultant Orthopaedic Surgeon which assisted Samuel's case by setting out the injuries which he sustained purely as a result of the accident. The expert confirmed Samuel sustained a soft tissue injury to his elbow which resolved within a period of six months. A further report was obtained from a Consultant Psychiatrist who confirmed Samuel developed a mild depressive episode as a result of the accident.
The specialist personal injury solicitor, instructed by Unite Legal Services, considered there were reasonable prospects of success in Samuel's case and proceeded to raise court action on his behalf.
Following litigation, the defender was persuaded they were at risk and put forward an initial settlement offer of £6,000. Samuel was pleased with this offer and accepted it. As this case was funded by Unite Legal Services, Samuel retained 100% of his compensation.
Samuel said: "I think it is important to be part of Unite - it gives you security and peace of mind that they are there should you require their services. I was pleased with my settlement and I'm relieved the matter has been concluded."
---
Read the latest news relating to: Accidents at work or away from work
More news