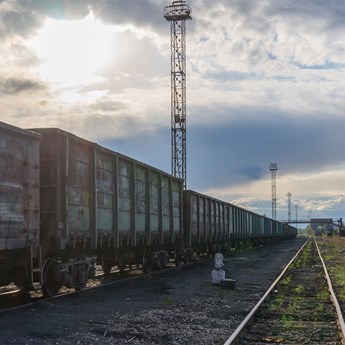 Shaun's story
I was pleased with the support I received from Unite Legal Services' solicitors and would recommend them as I was kept fully updated with all proceedings.
Unite member, Shaun, suffered a workplace accident as a result of his employer's failure to ensure the area where he was working was safe.
Shaun was involved in an accident working as a shunter. On the day of his accident, Shaun was moving trailers and while exiting a trailer, he lost his footing on a pothole and as a result, Shaun injured his right ankle and the accident aggravated a pre-existing neck injury.
Through Unite Legal Services, Shaun was contacted by a specialist personal injury solicitor to discuss his case. Due to the specialist knowledge of the solicitor appointed by Unite Legal Services, the employer accepted liability and its failure to provide a safe place of work. No court action was required, which meant Shaun was able to secure his compensation quickly and without the need to attend court.
Unite Legal Services funded a medical report from a consultant orthopaedic surgeon, which assisted Shaun's case by setting out the injuries he sustained as a result of the accident at work. Negotiations commenced between Shaun's solicitor and the insurance company until a settlement was agreed in the sum of £9,000, following a rejection of an initial offer of £7,284. As this case was funded by Unite Legal Services, Shaun retained 100% of his compensation.
Shaun said: "I would like to thank Unite Legal Services for all of their help as their service was very supportive to me.
"I was pleased with the support I received from Unite Legal Services' solicitors and would recommend them as I was kept fully updated with all proceedings."
---
Read the latest news relating to: Accidents at work or away from work
More news