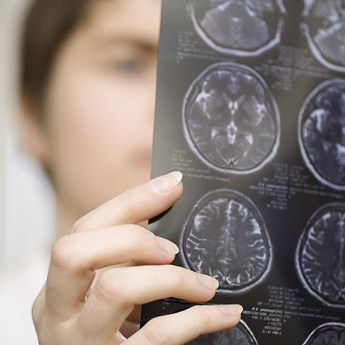 Simon's story
My life changed as soon as I had my accident; I had to give up my job and felt like I'd lost my independence. Unite Legal Services made sure that I wasn't left to rebuild my life on my own.
Simon suffered a life-changing head injury after he hit his head on a low door frame in poor lighting when walking into his employer's transport building.
Simon, who is 6ft 4", hit his head with such force that he sustained a head injury and, as a result, he now suffers from post-traumatic epilepsy, seizures and serious psychological effects.
To aid his recovery, Simon was advised to have a series of rehabilitative treatments. His employer, Kuehne & Nagel Logistics, initially offered to fund the treatment but later retracted the offer. Unable to pay for the rehabilitation himself, and forced to give up his job as an LGV driver because of his epilepsy, Simon turned to Unite for advice.
Through Unite Legal Services, Simon had access to a specialist head injury solicitor and a network of medical experts. Together, Unite's experts went on to prove that Simon's accident was directly responsible for his epilepsy despite Kuehne & Nagel Logistics refusing to accept legal responsibility for his accident. Unite Legal Services helped Simon to secure £266,500 in compensation.
Simon said:
"Following the accident I was really scared to leave the house; the threat of seizures will stay with me forever because the epilepsy can't be cured and that's not something that I've been able to accept easily.
"Going through this has been horrific and needless to say the injury has completely changed my life. I'm really grateful to Unite Legal Services who stepped in and fought to make sure my employers were held to account for their negligence. My compensation means I have some financial security in an uncertain future."
---
Read the latest news relating to: Accidents at work or away from work
More news