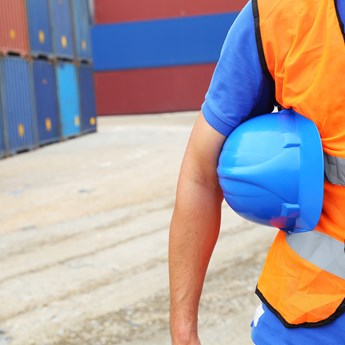 Stuart M's story
Thanks to the support of Unite Legal Services, I have now received compensation for this accident and my employer has been forced to change its working practices, making my workplace safer for all of my fellow colleagues moving forward.
Stuart was involved in an accident during the course of his employment as a charge hand on a container vessel. 
At the time of the accident, he was assisting with guiding containers onto the vessel. It was raining and he was working on deck. A crane was lowering a pin box onto the vessel and Stuart was steadying the pin box with his right hand when he slipped, causing his hand to become crushed between a beam and a basket.   
Stuart's employer provided him with gloves that were inadequate for the job. He had also not been given any safe system of work or risk assessment for carrying out the task. 
Through Unite Legal Services, Stuart contacted a specialist personal injury solicitor to discuss his case. 
Stuart's employer and its insurance company denied liability for his accident and advised that they were unwilling to make an award of compensation. 
Unite Legal Services went on to fund a medical report from a consultant orthopaedic surgeon, which assisted Stuart's case by setting out the injuries sustained purely as a result of the accident. The report confirmed his injury stating that he would be left with permanent symptoms, including altered sensation and cold sensitivity. 
Shortly after court proceedings had been raised, a formal offer was made to Stuart in the sum of £9,600, but it was rejected. A further offer of £13,000 was made in full and final settlement. 
This offer was also rejected and an offer of £17,500 was made, which Stuart accepted. 
As the case was funded by Unite Legal Services, Stuart retained 100% of his compensation. 
Stuart said:
"I would like to thank Unite Legal Services for all of its help. I would have no hesitation in recommending its services to any of my colleagues. I would not have been able to do it without them."
---
Read the latest news relating to: Accidents at work or away from work
More news