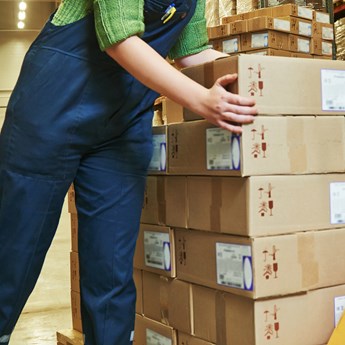 Susan A's story
Without Unite's support I don't feel I would have been able bring this claim.
Susan has worked as a machine operator for the same employer for 26 years. 
As part of her duties as a machine operator Susan was required to lift heavy boards, which were often MDF material. Some of the boards weighed more than 20kg and, as Susan is not particularly tall, this task was sometimes difficult for her to carry out. 
Susan complained to her employer about lifting the boards because of their heavy weight and the problems she had moving them.  
Despite her complaints, no action was taken by her employer and on the day of her accident, when lifting a board, she felt a strain in her lower abdomen, right groin and lower back. 
Susan immediately reported the accident and sought medical advice. 
As a result of the accident, Susan suffered soft tissue injuries, which took more than two years to heal. To her credit, Susan managed to continue working throughout this time. 
Liability was admitted for her accident almost immediately and Susan received £4,800 in compensation with the support of Unite Legal Services. 
Susan said:
"I've had so much reassurance from Unite Legal Services in bringing this claim."
---
Read the latest news relating to: Accidents at work or away from work
More news