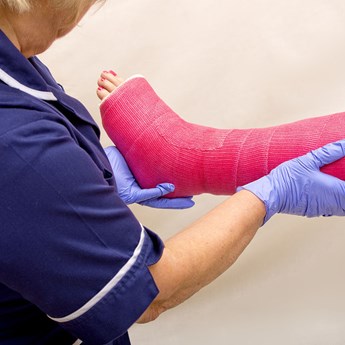 Susan's story
The main reason I went ahead with the claim was because I didn't want what happened to me to happen to anyone else. The service I had through Unite Legal Services has been great.
Retired Unite member, Susan Dixon, won £20,000 in compensation with the help of Unite Legal Services after breaking her ankle on holiday.
Susan was enjoying a hotel spa break with her husband, to celebrate her birthday, when she slipped on wet stairs and broke her ankle.
Susan was taken by ambulance to hospital, where she had to have an operation. Susan was discharged from hospital after three weeks but the problems with her ankle continued, although she is now making a good recovery.
Although Susan was retired at the time of the accident, she had kept up her membership of Unite, and got in touch to tell Unite Legal Services about her accident. Unite Legal Services went on to secure compensation on her behalf.
Susan said:
"The Environmental Health Officer who inspected the scene said it was an accident waiting to happen, which made me worry that unless I spoke up sooner or later it was bound to happen again to someone else.
"The solicitors at Unite Legal Services knew what they were doing and really went for it. They put in a lot of hard work and effort on my behalf. I'm so pleased it's all settled."
---
Read the latest news relating to: Accidents at work or away from work
More news