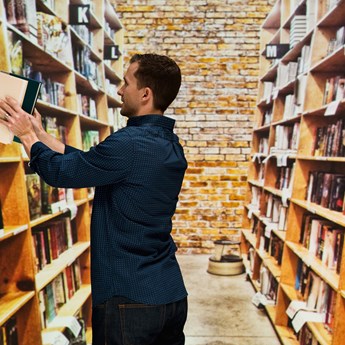 Terrence's story
A lot of people at work are not in a union; I would urge them to join Unite as the benefit of Unite Legal Services alone is great.
Unite member, Terrence, was employed as a library attendant when he suffered an injury to his back. 
On the day of the accident, Terrence was required to move a large, heavy cupboard from the basement. He was provided with a small trolley on two wheels, which was normally used for moving post. In order to use the trolley, Terrence tilted it back towards himself and two colleagues assisted him in moving the cupboard. 
As they approached a series of doors, one colleague held them open while Terrence dropped his arms down and crouched, taking the weight of the cupboard in his arms. As he did so, he felt sudden pain in his lower back. 
After visiting a GP, he was then referred to a physiotherapist. Due to his employer not providing suitable and safe work equipment, or doing a risk assessment of the task, Terrence suffered back injuries that meant he could only perform light duties at work. He also couldn't enjoy his cycling hobby. 
Through Unite Legal Services, Terrence had expert legal advice and a solicitor put forward a claim for compensation. His employer initially denied liability, even though it had provided a new type of trolley for staff moving large objects, so Unite Legal Services arranged to issue court proceedings. 
Following this, his employer admitted liability and a settlement was negotiated without the need of Terrence attending court. As a member of Unite, Terrence kept 100% of his compensation. 
Terrence said:
"I would recommend to Unite members to use Unite Legal Services as I was really happy with the solicitors and the outcome of my case."
---
Read the latest news relating to: Accidents at work or away from work
More news