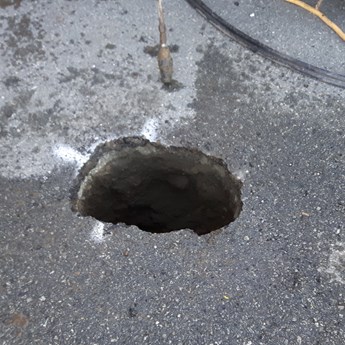 Thomas G's Story
I was referred to specialist personal injury solicitors through my membership with Unite the union. I am delighted with the assistance and service provided throughout my claim until conclusion.
Thomas, a HGV Driver, was delivering to a care home and had to push a metal cage towards the delivery area on site. As he pushed the cage, it got caught in a dip in the ground where a drain cover was missing. It then tipped and fell on top of Thomas, causing injuries to his arm.
Through Unite Legal Services, Thomas was contacted by a specialist personal injury solicitor to discuss his case. Based on the information provided by Thomas, his  solicitor proceeded with a claim on his behalf.
A claim was intimated to the care home where the accident occurred and, as negotiations were ongoing, they confirmed they wished to enter into settlement discussions.
Thomas' solicitors instructed a report from a consultant orthopaedic surgeon who believed that Thomas had suffered a soft tissue injury, which caused ulnar nerve problems. Thomas had some ongoing pain in his forearm but it would not affect his ability to work.
With Thomas' consent, the medical evidence was sent to the other side in the course of settlement discussions.
An initial offer of £3,850 was put forward, but Unite Legal Services advised it was below the standard of what a court would award. Therefore, Thomas provided instructions to reject the offer and seek an increase.
A further increased offer of £5,000 was made and, again, Thomas was advised to reject and seek a further increase until a final offer of £6,500 was made and agreed.
Thomas said: "I would like to thank Unite Legal Services for all of their help in the matter, and the wonderful result achieved. I would recommend that anyone who has a legal problem or who is involved in an accident, seek assistance through their Unite membership. I am delighted with the result."
---
Read the latest news relating to: Accidents at work or away from work
More news