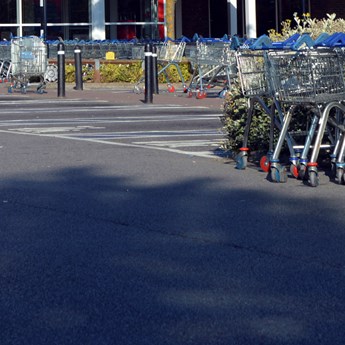 Thomas H's story
When I retired I kept up my membership. Thanks to Unite, I was offered services of the best solicitors in their field.
Thomas was walking across a car park when he was struck by a car, which had reversed at speed from a parking space.
Through Unite Legal Services, he was contacted by a specialist road traffic accident solicitor to discuss his case. A claim was brought on Thomas' behalf against the negligent driver and liability was admitted by the insurance company acting on behalf of them.
Unite Legal Services funded a medical report from a consultant orthopaedic surgeon, which confirmed that Thomas had suffered a closed spiral fracture to the distal third of the right tibia with an associated fibular fracture and a separate proximal fibular fracture. After surgery to remove the metal work, an updated report was obtained.
The solicitor that represented Thomas entered settlement discussions with the other side using the medical evidence obtained. The other side initially offered £20,000, but that offer was discussed with Thomas and, on our advice, it was rejected.
Thomas went on to accept an increased offer of £22,500 and he retained 100% of his compensation as his case was funded by Unite Legal Services.
Thomas said: "My solicitor was very informative throughout my claim, always friendly and helpful, and offering advice when needed."
---
Read the latest news relating to: Accidents at work or away from work
More news