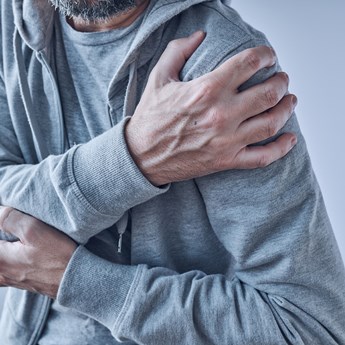 Thomas L's story
I am grateful to Unite Legal Services for assisting me with my case.
Thomas worked for SSE as a smart meter installer. He was diagnosed with osteoarthritis in his shoulder in January 2017 and underwent surgery in December 2018. He suffered a recurrence of pain in July 2019, which he attributed to his working conditions.
Through Unite Legal Services, Thomas was contacted by a specialist personal injury solicitor to discuss his case. Based on the information provided by Thomas, his solicitor was able to proceed with a claim on his behalf.
Investigations were undertaken, including obtaining supportive witness evidence and a medical report from consultant orthopaedic surgeon, Simon Thomas. The medical expert advised that Thomas had suffered a six-month exacerbation of symptoms.
The insurers were initially not prepared to deal with the claim during pre-litigation correspondence and so the solicitor started preparing court proceedings in the All Scotland Sheriff Personal Injury Court.
Before court proceedings were issued against SSE, the insurers put forward a pre-litigation offer of £2,750.  That offer was rejected and negotiations continued until a settlement of £4,000 was agreed.  
Thomas said: "As a Unite member, I can honestly say that the benefits they offer are invaluable.  The legal advice I received was very helpful in regard to my case."
---
Read the latest news relating to: Accidents at work or away from work
More news