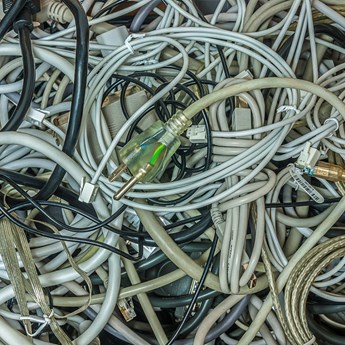 William's story
My employer's failure to properly address complaints regarding these cables is the reason for my accident. Thanks to the support of Unite Legal Services I have now received fair compensation for this accident and my employer has been forced to make changes to its working practices.
William was involved in an accident while he was employed as a multi-skilled operator.
On the day of the accident, William had been sent onto a jetty to remove electricity cables. He attended to the jetty where he found the electricity cables tangled up, which was known to be a common problem on this particular jetty. He attempted to untangle the cables when one of them became caught on a table and, as he pulled the cable, he suffered an injury to his back.
William was subjected to unsafe and dangerous working practices. His employer had previously been informed that the cables on the jetty were often left in a tangled mess, compared to those on other jetties, where the cables were coiled neatly. These complaints were not properly addressed.
The employer's failure to correctly address these complaints resulted in William's accident.
Through Unite Legal Services William accessed specialist legal advice to discuss his case. Liability was admitted by the insurance company acting on behalf of William's employer without the need for court proceedings to be raised.
Unite Legal Services funded a medical report from a Consultant Orthopaedic Surgeon, which assisted William's case by setting out the injuries which he sustained purely as a result of the accident at work. The medical report confirmed that William sustained soft tissue injuries to his back a result of the accident, causing him to be off work for two weeks.
A pre-litigation offer of £3,624 was put forward in full and final settlement of the case, which William accepted.
William said:
"Thank you to Unite Legal Services for all of their help. I am glad that my employer has made necessary changes to ensure the safety of my colleagues and I moving forward."
---
Read the latest news relating to: Accidents at work or away from work
More news